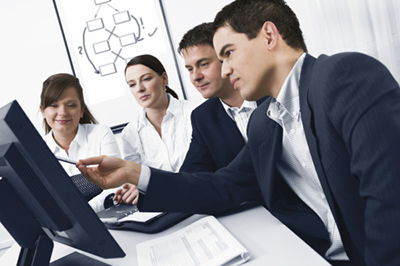 Professional Services
Our accounting solutions are tailored to meet the specific business needs of professional services organizations.  We provide practical financial management services for law firms, engineering firms, architects, management companies, and a wide range of other professional services companies.
Following are a few areas in which we assist our Professional Services clients:
Tax Planning and Preparation
Litigation Support 
Anti-fraud Strategies
System Implementation
Wealth Management
CPA Services for the Professional Services Industry
We understand the unique needs of the professional services industry and can assist in the development of optimized cash flow strategies, maximize profits within the margins of continuously changing tax legislation, and provide solid fraud prevention and litigation support services.  From healthcare practices to insurance agencies, business consultants to law firms, Romano & Mitchell has spent years gaining valuable and practical knowledge.
Our service industry expertise allows us to provide advisory services including, but not limited to profitability analysis, budgeting and forecasting, cash flow management, pension and profit sharing plans, partner and employee compensation plans, business valuation, financing assistance, mergers & acquisitions, business succession and estate planning, and litigation support.
Tax Planning and Preparation Solutions
By considering the current legislative environment and understanding our clients' business objectives, we are able to develop effective tax strategies that help them to maximize profitability while maintaining regulatory compliance.  Whether domestic or foreign, corporation or partnership, business or personal, Romano & Mitchell structures each transaction in the manner that achieves the best results under current local, state, federal, and international tax laws.
System Implementation
There are a wide variety of industry-specific software systems available to the Professional Services industry – AR/AP management, expense reporting and reimbursement, time management, payroll administration, and HR/benefits management to name a few.  Unfortunately, researching and understanding the best options and implementation tactics for each of these valuable assets can be time-consuming and confusing.  Because we work with professional services businesses every day, we are able to quickly identify which of these solutions best fit the needs and goals of each individual client situation and assist with the successful deployment of the right components.
In need of CPA services for the professional services industry? Book your free consultation with Romano & Mitchell today by contacting us now.