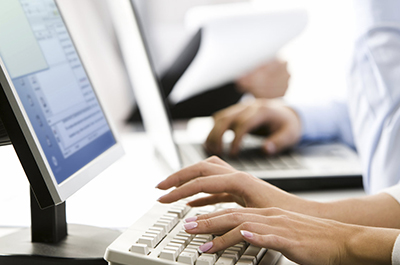 Technology Industry
Romano & Mitchell specializes in developing effective strategies and tax planning for early stage biotech and technology firms.  We understand the complex nature of investment capital, and the various methods of revenue recognition related to hardware/software bundling and product licensing, and bring years of specialized knowledge and experience.  In addition, we have a proven track record assisting entrepreneurial and emerging organizations with merger and acquisition transactions designed to leverage proprietary technology and services.
Following are just a few examples of the biotech and technology businesses we serve:
Software development companies
Cloud-based solutions
Health care lab technology and testing
Drug development and testing
Patent development
License and royalty agreements
Our CPA Services for Technology Firms include:
Accounting and Advisory Services
Tax Preparation Services
Revenue Recognition
Funding and Equity Transaction
Mergers and Acquisitions
Stock Options Recording
CPA Services for Technology Industry
From NEXUS issues to the establishment of vendor specific objective evidence and beyond, the biotech/technology industry faces many unique accounting issues.  Whether you need help with developing and recording stock-based compensation, advisement on rapid growth management or supporting financial documentation for M&A activity, Romano & Mitchell offers a single, customized set of CPA solutions.
R & D Credits
Tax credits for research and development expenditures, both at the federal and state level, can result in significant reduction in your tax burden. It is widely expected that the R & D credits will be extended by congress through 2014. The computation and reporting can be odious and confusing, and errors can cause you substantial penalties and interest. Our experts have extensive experience in this area, including representation of our clients in IRS audits targeting abuses in reporting R & D Credits. Furthermore, we can assist you in developing methodologies to safely maximize these credits.
Advisory Services
By deploying a wide range of advisory service capabilities and industry-specific knowledge, we are able to help technology companies analyze and improve performance, manage change and risk and earn investor confidence.  Our integrated advisory approach utilizes enterprise-wide strategies with a focus on internal controls, risk management, supply chain management, and process and financial audits.
We can assist with financial planning and alignment, operational efficiency, report analysis and design, cost control practices, structured and timely financial close processes, business decision-making and performance evaluation, asset protection, and regulatory compliance.
Rapid Growth Management
Surviving potentially explosive growth is primary among the operational challenges faced by many technology companies.  Many startups suddenly "take off" and find themselves unprepared and/or understaffed for the accounting requirements associated with the industry.  Fortunately, we have the applied experience necessary to assist with the identification of potential/existing regulatory and compliance issues and the solutions required for successful navigation through this rapid growth phase (e.g. a restrictive credit policy that unnecessarily hinders overall profitability for the sake of not assuming an increased bad debt expense).  We understand and suggest the growth management policies that will best fit your flourishing company's needs.
Mergers and Acquisitions
Preparing accurate, effective reports to present yourself to prospective corporate suitors demands specialized expertise.  Romano & Mitchell has the experience required to help you showcase your corporate assets in the most ideal light.
On the other side of the aisle, reviewing and reliably valuing a potential acquisitions requires careful attention to detail and experienced scrutiny.  Again, we know the process well and are prepared to put our expertise to work to help you perform the due diligence, structure the transaction, evaluate the business, and review operations.
If you are in need of any specialized strategic or tax planning services, don't hesitate to contact Romano & Mitchell today.