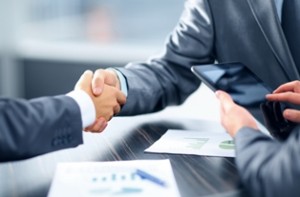 About
Romano & Mitchell is a Bethesda, Maryland-based CPA firm that specializes in providing Tax, Audit and related Accounting Services for closely-held private businesses and their principals. We take pride in our ability to develop lasting relationships and serve the owners (and often their successors) throughout all cycles of their business.  
We provide a full complement of consulting services related to both the personal and professional lives of our clients, including but not limited to:  
While the bulk of our clients can be found in the DC/Maryland/Virginia (DMV) region, we provide services to companies across the US.  In addition to our focus on serving Nonprofit Organizations, Government Contractors and Professional Services Businesses, we maintain expertise in a wide variety of other industries such as Real Estate, Waste Management and Retail. With a solid history of more than 3 decades of successful consulting, we are confident in our ability to add value to clients in any industry.
At Romano & Mitchell, each of our CPA partners has unique competencies and areas of specializations, as well as industry-specific experience.  Contact us today to learn more about our capabilities, our uniquely personal approach, and how our Bethesda CPA Firm can help you and your business.

Now Part of Dembo Jones
Romano & Mitchell is now part of Dembo, Jones, Healy, Pennington & Marshall, P.C. This new partnership brings together two organizations with parallel visions of personalized client service, and will strengthen our position as a top full-service accounting, auditing, tax and consulting firm in the Washington, D.C. metropolitan area.
Romano & Mitchell has always been dedicated to providing a tailored, consultative approach to CPA services and Dembo Jones shares our commitment to personal attention. We have now combined two outstanding firms with an incredible amount of talent that is typically only found in national firms. This merger has allowed us to better serve you and future clients with enhanced services and resources.
The entire Romano & Mitchell staff is now part of Dembo Jones. Your point of contact remains the same and service continues without disruption. We have moved our headquarters and joined Dembo Jones' Rockville office, located at 6010 Executive Blvd., Suite 900, Rockville, MD 20852. Our new phone number is (301) 928-1877 and our new emails use the following format: FirstInitialLastName@dembojones.com.