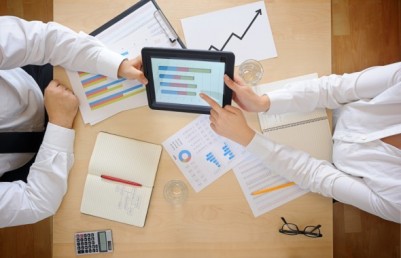 Financial Statement Preparation
Different organizations and circumstance require different levels of reporting scrutiny.  That's why Romano & Mitchell offers three different levels of financial statement preparation:
Compiled
Reviewed
Audited
Each provides an increasing degree of detail.  Each of these financial statement preparations have expanded information below.
Financial Statement Preparation Services
We are able to customize our financial statement preparation services to meet the conditions of the client, match the size and complexity of the organization, and meet the needs of creditors and/or funding sources.
Compiled Financial Statements
Compiled financial statements provide the most basic level of detail, and require adherence to specific AICPA professional standards.  They provide no assurance that the resulting statements conform with generally accepted accounting principles ("no assurance").  They are most often prepared for closely-held companies seeking the accountability of a third-party CPA review.
Reviewed Financial Statements
Reviewed financial statements provide a higher level of detail, and require a CPA level inquiry and analysis of the procedures used in reporting.  Again, the resulting report is issued in accordance with the specific professional standards of the AICPA and in conformity with generally accepted accounting principles ("limited assurance").
They are often prepared for businesses with loans, investors, and/or creditors that don't require audited statements such as the A-133 audit.
Audited Financial Statements
Audited financial statements provide the highest level of possible assurance. The resulting report ensures compliance with professional standards and accounting principles, and includes a verification and substantiation of internal procedures.
Through an audit, our CPA partners gain a comprehensive understanding of the organization's internal control system and express an opinion that the financial statements accurately represent the financial and operational position of the company ("positive assurance").
For more information or the opportunity to book your free consultation contact Romano & Mitchell today.