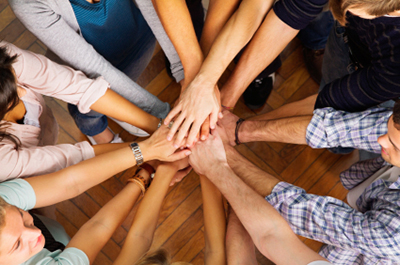 Nonprofit Organizations
Today's nonprofit organizations deal with many distinct challenges – shrinking budgets, increased competition for sources of revenue, and greater financial scrutiny and accountability.  Romano & Mitchell recognizes these challenges and brings a depth of industry experience serving organizations, such as:
Charitable organizations
Charter and private schools
Professional and trade associations
Membership organizations
Advocacy groups
Mentoring programs
Our comprehensive nonprofit tax and accounting services include:
Budgeting
Grant Compliance
Fraud Prevention and Detection
Strategic Planning
Organizational Structure
Internal Controls
Compensation
CPA Services for Nonprofits
At Romano & Mitchell, we have decades of experience working with nonprofit organizations.  By retaining our services for the financial management of their organization, our clients find more peace of mind and time to serve the needs of their constituents.  Nonprofit organizations have a noteworthy mission to fulfill, and we have the expertise to provide meaningful assistance in the following ways.
Audits for Nonprofits
Romano & Mitchell has been providing thorough and trustworthy audits to nonprofit organization for more than 30 years.  Our independent examination of financial records provides the needed transparency required for compliance with state and federal grants.  By analyzing accounting practices, accounts, business transactions, financial records, and internal controls, we are able to determine whether organizations adhere to "generally accepted accounting principles" ("GAAP"), whether board members are acting responsibly and whether financial statements accurately represent the true fiscal position of the organization.
990 Tax Preparation
With the exception of churches and state institutions, all nonprofit organizations, regardless of income, are required to file form 990 or 990EZ to report their taxes for the previous year.  Providing information on the filing organization's mission, programs, and finances, this document validates the tax-exempt status of your organization.
Recognizing the importance of the 990, Romano & Mitchell takes great care in gathering  and organizing supporting data, and preparing and submitting detailed and compliant forms.  In fact, we have a team of dedicated, specialized nonprofit auditors that have personally filed thousands of 990's over the years.
Budgeting for Nonprofits
Proper management of your organization demands sound financial stewardship. At Romano & Mitchell, we understand the differences between nonprofits and for-profit entities, and we can assist you in shaping and maintaining a budget that is right for you.  Considering the often lean and sporadic income and cash flow associated with operating a nonprofit, this process can become critical to the long-term viability of your mission.
Nonprofit Organization Internal Controls
Our internal controls advisory services help to ensure that the resources of your organization are directed, measured, and monitored in a way which assures reliable financial reporting. Fraud prevention is essential, and we can help you identify gaps in procedure which may leave your organization vulnerable. Romano & Mitchell can help you to achieve effective operations, comply with regulations and laws, and minimize risk.
To inquire about any of the above services for nonprofits do not hesitate to contact our CPA professionals to get your questions or inquiries answered.