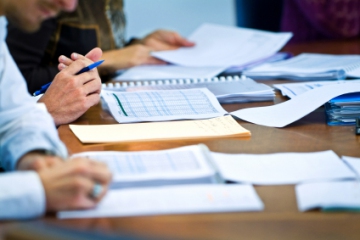 Bookkeeping & General Ledger
Solid bookkeeping is a critical component in business success. Without timely and accurate financial records, companies aren't able to make informed strategic management decisions.
Over the past 30 years the overall process of bookkeeping and general ledger services have changed greatly, but Romano & Mitchell have ensured to keep up to date with practices and solutions.
Bookkeeping & General Ledger Services
Romano & Mitchell provides accounting oversight that ensures their bookkeeping system adheres to the best practices and procedures of their industry. Our services are done by top CPA professionals who have the necessary knowledge and expertise to provide quality services to each individual and business.
When it comes to these services there are going to be several areas of accounting being covered. These services include:
Accounting Oversight
Transaction Posting
AP/AR Management
Account Reconciliation
Financial Statement Preparation
Payroll Administration
These are just some of the services available. Do not hesitate to contact us to find out what other tax and accounting services we have available for you.
Romano & Mitchell is your Maryland CPA firm that understands the importance and role of reliable financial data.  That's why we focus on building and maintaining bookkeeping processes and systems to ensure it.
Whether you are a small business, corporation or an individual; Romano & Mitchell has the necessary services and solutions to assist you. Contact Romano & Mitchell and let us help you with your bookkeeping needs.