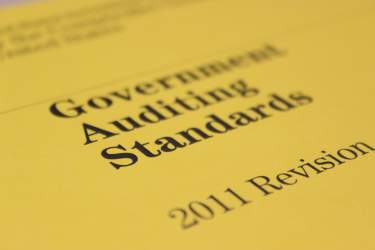 Yellow Book
Companies that receive government awards must adhere to government-created standards for auditing known as the "Yellow Book".  These standards help to provide an objective opinion as to whether or not financial records are free of material misstatements.
The Generally Accepted Government Auditing Standards (GAGAS), commonly referred to as the "Yellow Book", are produced in the United States by the Government Accountability Office (GAO). This provides a framework for conducting high quality audits with competence, integrity, objectivity, and independence.
The Yellow Book is for use by auditors of government entities, entities that receive government awards, and other audit organizations performing audits.
Yellow Book Auditing Services
Over the past 30 years, Romano & Mitchell has been prepared many audits adhering to Yellow Book standards. We continuously provide consulting services to help organizations remain compliant and prepared for audits such as the A-133 audit.
By following the guidelines, we focus on the following with our consulting services:
Standards Oversight
Quality Control
Due Diligence
Audit Preparation
It is a requirement that all CPA firms who complete local government financial audits including an A-133 "single audit" must use yellow book standards. Not all do follow the necessary standards but here at Romano & Mitchell we follow the standards on every government financial audit we complete.
For those in need of an audit that meets the requirements of the Yellow Book standards, contact Romano & Mitchell today. We offer Yellow Book standard audits for government contractors all year long and continuously formulate our methods to match the requirements of Yellow Book regulations.